Our Team
Dr. Jared Avakian
Dr. Jared Avakian is a Doctor of Chiropractic who has graduated from Life Chiropractic College West, holds a degree in Kinesiology from Saint Mary's College of California and is recognized by the National Strength and Conditioning Association as a Certified Strength and Conditioning Specialist.
Dr. Avakian aims to provide a patient centered approach consisting of treatments specific to conditions of the spine and extremities and also focuses on the optimization of each patient's wellness. His emphasis on spine and extremity manipulation, myofascial release, rehabilitative exercise and physiotherapy modalities provides an all encompassing approach to decrease pain, increase functional performance, and improve the overall health of his patients. Along with specific treatments, Dr. Avakian also emphasizes the various components of healing such as lifestyle, exercise, nutrition, rest and recovery and is passionate about providing patients with the tools for success.
Dr. Avakian is a native to the Bay Area, and has love for the communities that he lives in. Providing professional and efficacious treatments for neck and back pain, upper and lower extremity pain, auto accidents, work injuries, sports injuries and performance is of the utmost importance for his contributions to the community.
---
Dr. Tino Abon
Dr. Tino is amongst one of the most disciplined chiropractors in the Northern California area that truly focuses on the pure fundamentals of chiropractic care.
Dr. Tino spent his entire life as an athlete and coach in the sport of track and field. His hard work and dedication eventually paid off after being the only walk-on sprinter for Boise State University in 2013.
After his extent of being an athlete, he was asked to be a part of the BSU coaching staff as a volunteer sprints/hurdles/jumps coach during the 2014-2016 seasons. During his time with the program he helped lead the women's outdoor track and field team to 2 top 10 finishes at the NCAA outdoor national championships. Dr. Tino still sees himself as being a part of the athletic and running community in the North Bay Area by providing specific care to help those alike.
Dr. Tino spent time working as an advanced upper cervical (neck) chiropractor where he learned how to specifically, safely, and gently address the upper neck. His advanced knowledge of neurology and the muscular system has helped him move to the forefront when it comes to specialized care for the individual. After working as an advanced upper cervical specialist he moved over to a more general chiropractic office, where he integrated multiple methods and soon saw his patients get well faster with less work. He contributes this to understanding science, utilizing proper analysis, and never losing sight of the holistic approach of chiropractic to better
the lives of his patients.
---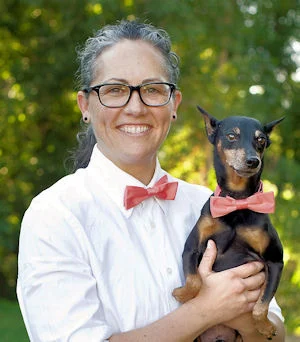 JC Carter, BCTMB, FMT I,II
JC is a National Board Certified Massage Therapist, a CrossFit Level 1 Coach, and dog lover. JC graduated from Utah Valley University with a BS in Behavioral Science, then received her Diploma from the Utah College of Massage Therapy in 2004. JC is an MWOD 102 Coach on the MWOD Pro List, and is certified in many rehabilitation techniques.
As a Body Worker who employs a different approach to manual soft tissue therapy, JC has created a modality all her own. Functional Muscle Rehabilitation, FMR Therapy, is JC's answer to creating an environment of healing and education for her clientele. Combining principles from her knowledge in Structural Integration, Russian Sports Massage, Sports Injury Rehabilitation, Functional Movement Screening, Neuromuscular Re-education techniques, Kinesiology Taping, IASTM, and MWOD teachings, JC has shifted the discussion from "getting a treatment" to "getting results".
An FMR session with JC includes not only hands on soft tissue work, but assessment of dysfunctional movement patterns, recognition of mobility restrictions and stability limitations, and clear, precise guidelines toward making better decisions to help free your body from pain. Dog snuggling is also available at no extra charge 😉
Treatment Modalities available with JC:
IASTM (Scraping)
Kinesiology Taping
Pin & Stretch Technique (Active Release)
Myofascial Release
PNF Stretching
Cupping
FMS Screening
Trigger Point Therapy
Muscle Testing
Movement Training